TUBE TORNADO DEMONSTRATION OF VORTEX USING 2 BOTTLES
Bottles not included

Turn two plastic soda bottles into an exciting hydraulic "toy" with the Vortex Tube. Fill one container with water, join both with the tube, and create a swirling tornado in a bottle. Introduce your students to the vortex effect while running tornado "races," testing liquids of different viscosities, and other demonstrations.
Instruction Sheet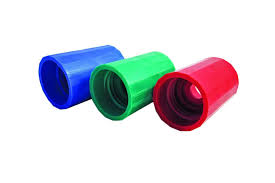 Similar / Related Products