SPECTROMETER FLAME EMISSION & A/A WITH RS232 & SOFTWARE
Student Spectrometer, for study of Flame emission and Atomic Absorption Spectometry and Colorimetry. Unique tool for teaching and demonstrating these functions in the classroom.
Can be used either with or without a computer. Complete with air and gas controls for atomising the sample and for running the burner. Supplied with nebuliser, all cables and Windows based software.
Complete with instructions and experiments devised by Monash University.
For AA work, used normally with a sodium light source (not supplied).
See CH 3792-020. See also the upgrade module and Windows software for older DOS based models to use Windows software and for the USB port of your computer.
Instruction Sheet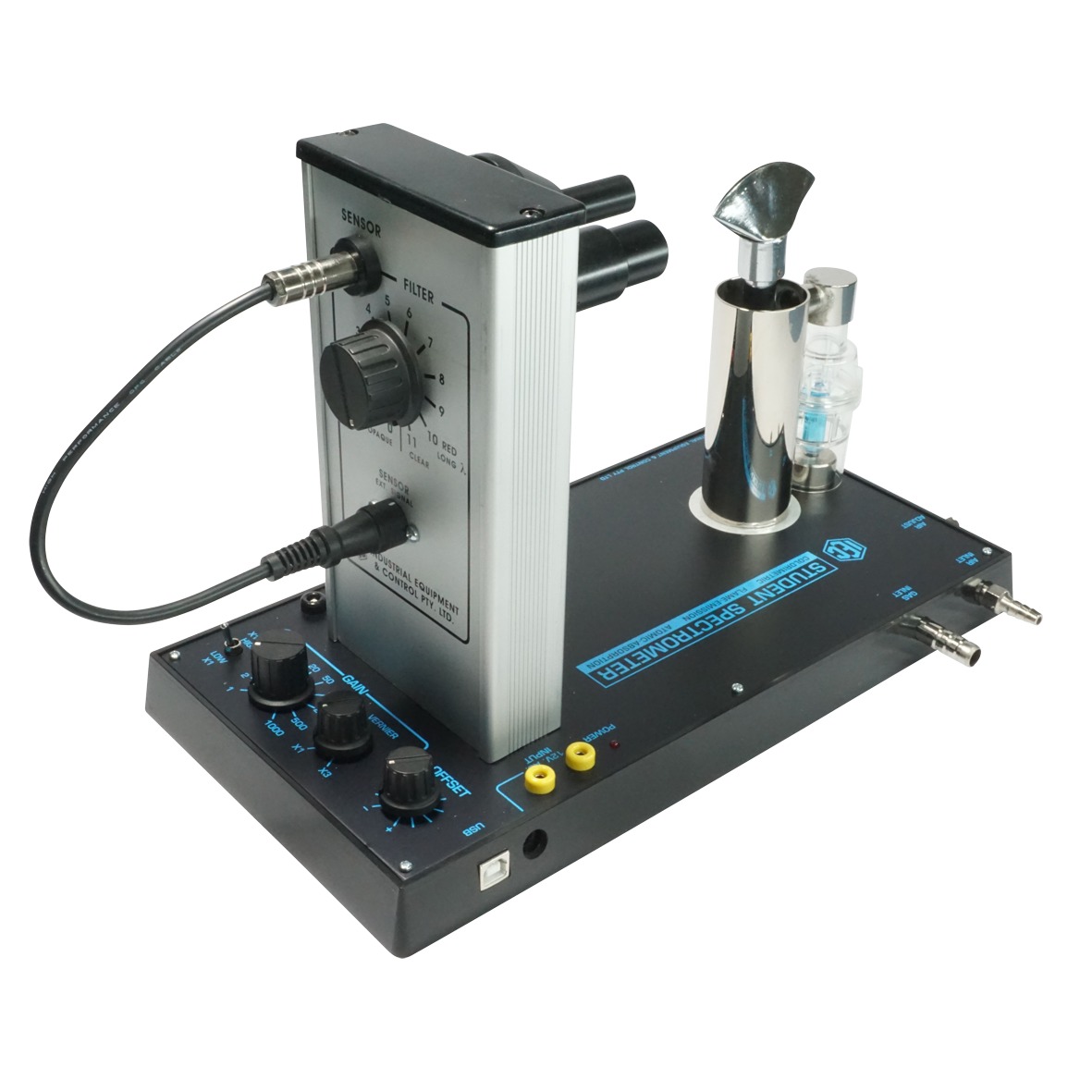 Similar / Related Products