PLANCK'S CONSTANT APPARATUS SIMPLE
PLANCKS
A LOW COST METHOD OF DETERMINING PLANCK'S CONSTANT.  
To determine Planck's Constant,  it is necessary to measure the energy level of the photons of light of different wavelengths (or colours).  Traditionally,  this involves a 'photo tube' and the energy levels of electrons are measured.
In this instrument,  voltage is applied to each of 7 LEDs to cause each to just conduct.    The value of the voltage to begin current to flow relates to the energy of the photon of that wavelength.
7 readings, including 2x Infra Red,  are taken and the graph is then plotted as normal to determine Planck's Constant.   The method is not as fundamental as using a 'photo tube'  but the results are good and price is much lower.   
Instruction Sheet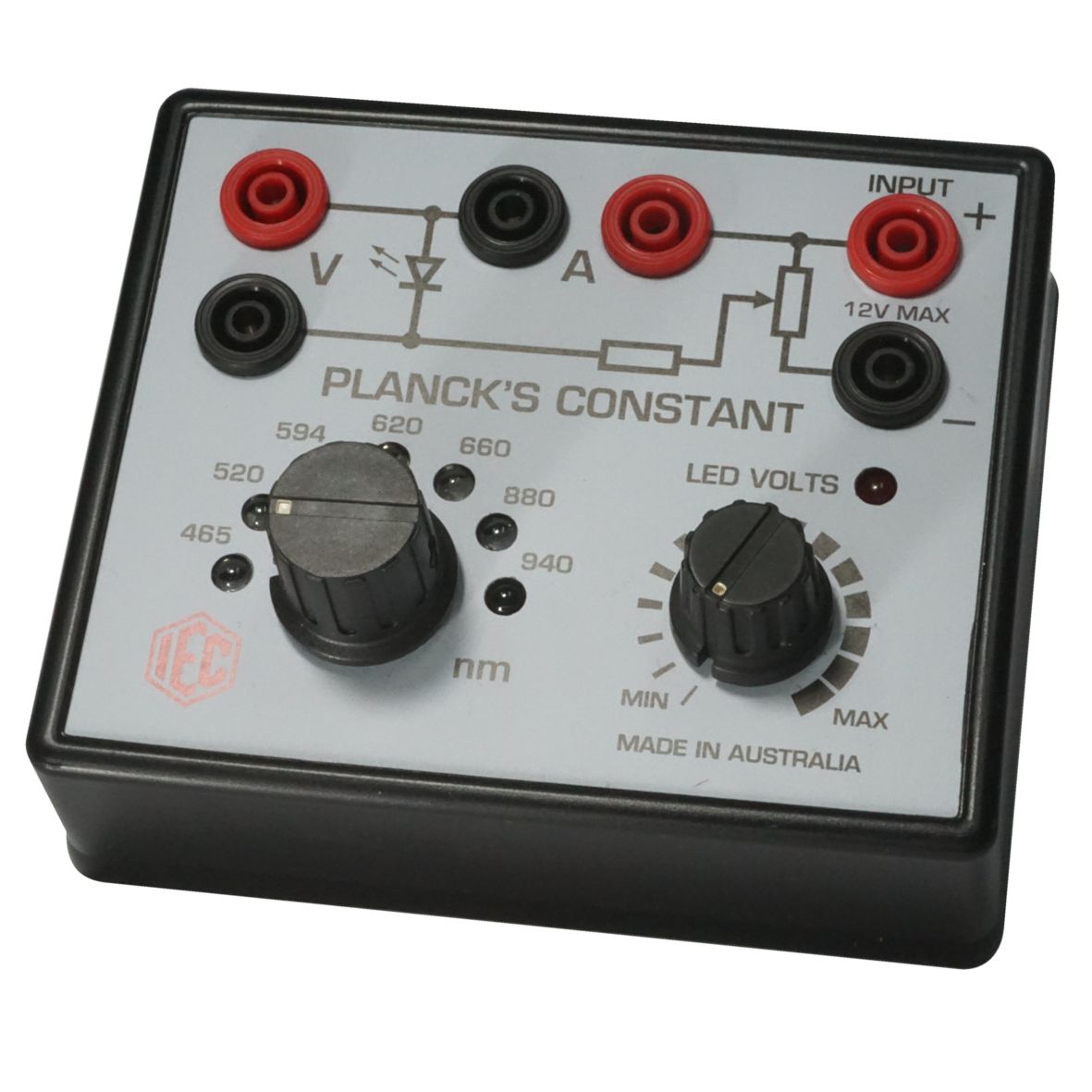 Similar / Related Products