FILTER PUMP HOSE FITTING BRASS NON‑RETURN VALVE
Filter Pump, nickel plated brass construction for attachment to mains water supply to provide vacuum to -80kPa for assisting filtering in the laboratory.
The side outlet connects to the flask containing the filtrate and the material being filtered is drawn more quickly into the flask. Can be used also for general vacuum requirements but only to the vacuum level mentioned above.
This unit is designed for push-on hose connection to the water supply.
Instruction Sheet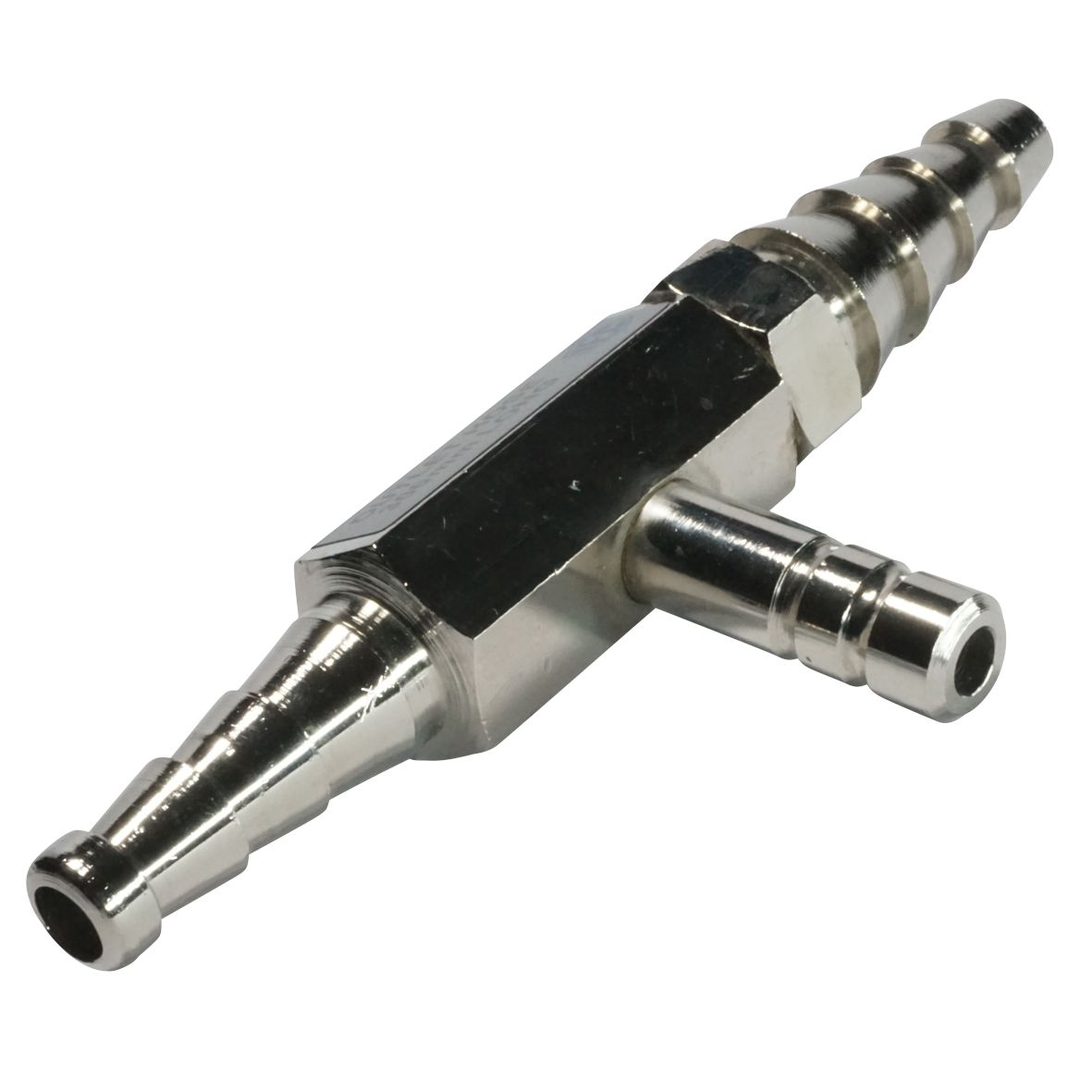 Similar / Related Products