BELL JAR & RINGER FULL EXPERIMENT KIT
The bell jar (named for its shape) and vacuum plate are supplied with a battery-operated electric bell. The bell is mounted on springs to dampen the vibrations, so students can clearly hear the drastic reduction in sound when the air is removed.

Electric Vac Pump required - not included.
AA Battery required - not included.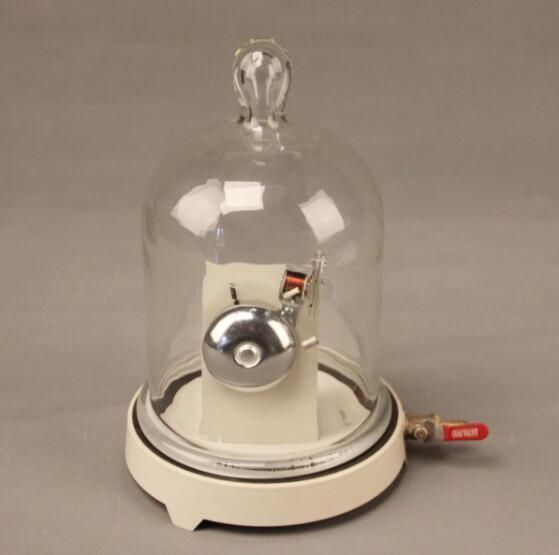 Similar / Related Products